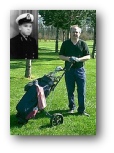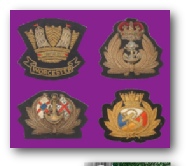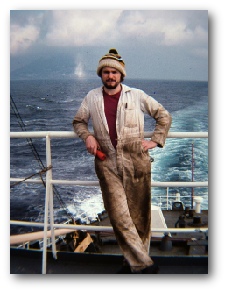 Please Note :- Most images are linked to larger versions. None are © to the best of my knowledge. My thanks to all the OWs that have collected or supplied their own pictures at various times. OWs feel free to plunder. Other people please ask. Please tell me if you would like your picture removed from the site or credited.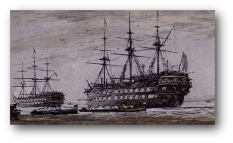 HMS Conway & Worcester Boat Race on the Mersey Dead Heat 1905. HMS Indefatigable ahead of Conway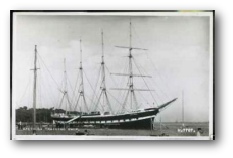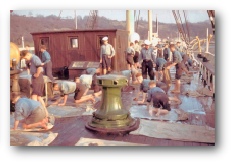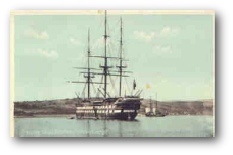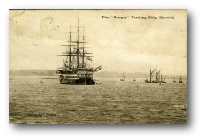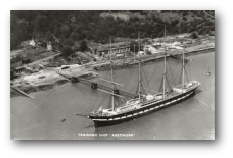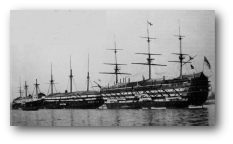 Training Ship HMS Impregnable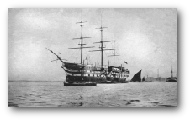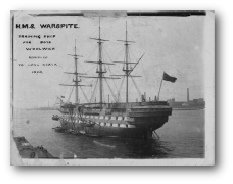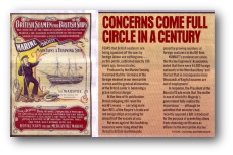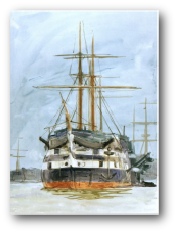 Warspite at Greenhithe by Wyllie. Probably Worcester II in background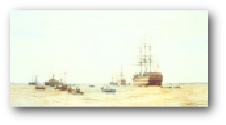 First Worcester v Conway Boat race on the Mersey 11th June 1891 Wyllie 1859-1923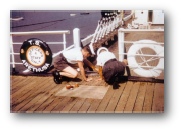 Arethusa Boys Polishing the brass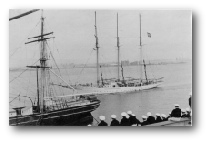 Swedish Sail Training Ship SUNBEAM 19-21 JUN 1948 from Worcester III with Cutty Sark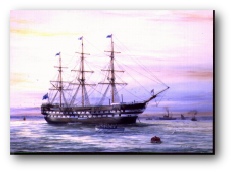 Exmouth messdeck note hammock bars
Training Ship Exmouth at Grays in Essex from David Bell
Galley during Exmouth time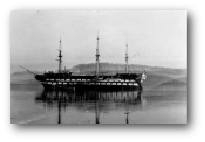 HMS Conway 1952 at Menaii Straits
HMS Conway By Arthur Capener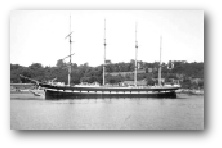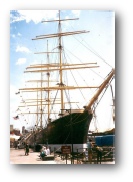 TS Arethusa Prize Day 1947 (ex Peking)
Ex TS Arethusa (Peking again)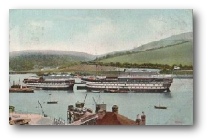 Britannia and Kindustan on the Dartmouth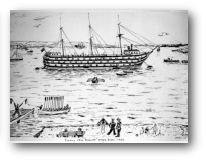 Exmouth 1926 by Exmouth boy JF Oliver age 12. Contributed by David Bell 47-48
There were two Exmouths at Grays - 1st was a wooden ship 1877-1903 then replaced by the Iron and Steel purpose built Exmouth in 1905 which eventually became Worcester III in 1946

Golliath 1870-1875 replaced by Exmouth © Peter Higginbotham
Link to The Workhouses.org with some very interesting info including Exmouth, Arethusa and others
Some more Exmouth stuff
here
on this site.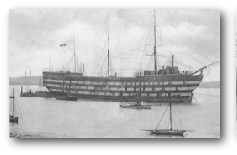 Training Ship Exmouth at Grays in Essex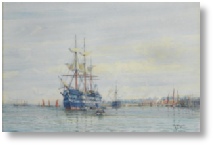 Warspite Henry Branston Freer 1870 - 1900